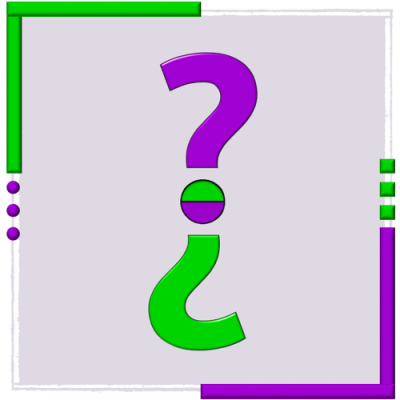 FAQ
Frequently Asked Questions
---
Just who or what is StellaVA?
StellaVA is run by me, Michelle Baumgartner. As a virtual assistant, I help you by taking care of tasks such as:
What are virtual creative services?
Very simply, these are a set of creative services that I can perform for your business from my virtual location. Since I'm working as a virtual assistant, you won't need to find me office space or pay me benefits as you would for an employee.
I can perform any combination of these services you need, like:
Writing blog posts, product pages, or SEO content for your website
Designing social media badges
Sourcing & customizing images for sliders and other website media
Creating a logo for your business or defining your company's color palette
Preparing brochures & flyers with content, graphics, and layout
Putting together custom slideshow presentations in PowerPoint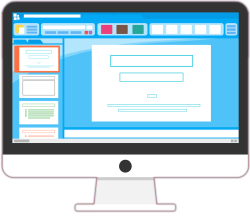 How do I know if you'd be a good fit for my business's needs?
Part of the answer to that question depends on the services you need. Check out my List of VA Services to get an idea of the services I offer.
Most of my services revolve around creative tasks like designing PowerPoint presentations, sourcing or modifying images for websites, and writing polished web content.
In addition, I perform administrative services—things like proofreading & editing documents or managing mailing lists & scheduling email campaigns.
Would I like working with you?
If you're looking for someone with artistic flair who is thorough, detail-oriented, and somewhat perfectionistic, I'd be an asset to your business.
If you want a virtual assistant who can reliably and efficiently write content, customize images to meet your company's needs, and handle a laundry list of administrative chores—all behind-the-scenes and without a lot of supervision—then I'm your gal.
Tell me more about the nuts and bolts of working together.
I prefer to communicate via email, so we have a written record of what we've discussed. However, I understand that sometimes it's easier to clarify things over the phone.
Since a lot of what I do is detail-oriented and creative work, I often need to block off time when I'm undisturbed so I can serve you better.
I'll still be available for contact, though. During traditional business hours in my time zone (Eastern), I'll generally return emails and phone messages within twenty-four hours.
Do you outsource any of your work?
Nope!
When you hire me to write content, put together social media images, manage your mailing list, or perform other creative or administrative virtual assistant tasks, it's all me.
Do you work on retainer or hourly?
I prefer to work on retainer because it's simply easier for everyone involved.
You know in advance what you're paying from month-to-month—and you know what set of specific deliverables you're getting from that retainer. That information helps you budget your resources.
I know in advance the tasks we've agreed upon, which allows me to budget my time properly each month. For instance, let's say we've have a retainer for 4 blog posts and 10 images per month. I know roughly how long it will take me to perform my contractual tasks, and I can make sure I set aside the time I've promised to devote to your business.
That said, I recognize that the services your business needs may vary from month to month. Therefore, I've established an à la carte pricing model.
What happens if I need services not covered by the monthly retainer?
Some months will be busier than others. I base my retainer fee on the average amount of time I expect to spend each month fulfilling my obligations to your business.
Let's say you have a gigantic project coming up. You think you'll need me to write an additional fifteen pages this month to get the project completed.
Provided I have enough notice and can arrange my availability to meet your needs, I will be happy to take on the extra work…for an additional fee to cover the tasks that exceed the monthly retainer.
I like what I hear, but I'm not quite ready for a long-term commitment. Can we have a trial period?
Of course! I want us both to be comfortable working together.
Contact me & we'll discuss the terms of the trial period.
---
Ready to make your life easier?